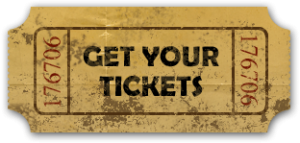 Sunday Afternoon 28 February at Lilac City Cinemas.
STA are delighted to present The Biggest Little Farm
A film that chronicles the eight-year quest of John and Molly Chester as they trade city living for 200 acres of barren farmland and a dream to harvest in harmony with nature.
Through dogged perseverance and embracing the opportunity provided by nature's conflicts, the Chester's unlock and uncover a biodiverse design for living that exists far beyond their farm, its seasons, and our wildest imagination.
Featuring breath taking cinematography, captivating animals, and an urgent message to heed Mother Nature's call, THE BIGGEST LITTLE FARM provides us all a vital blueprint for better living and a healthier planet.
Restrictions have been lifted so bring your best friends!
Book online or if you would like to pay at the door you can reserve a seat by contacting pco@southerntablelandsarts.com.au or call 0427938110.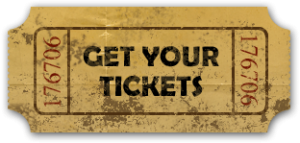 Penguin Bloom Thursday 25 February at Southern Cross Cinema as part of the Starry Nights Program
Samantha Bloom breaks her back in an accident and is paralysed from the chest down. A year later, her children bring home an injured magpie they have found. She cautiously approaches the magpie and begins to get acquainted with the new family member.
STA Screen shows independent and iconic films as well and locally made content. We operate quarterly screenings in Goulburn and Young through local film groups. Goulburn Film group has been operating since 2005 and Young Film Group screens at Southern Cross Cinema. STA Screen also runs a pop-up program of movies and shorts throughout the year.
Sign up as a member to receive information about STA Screen events. We also have a giant pop-up screen available for hire.
See you at the movies…
Film Group screenings 2021
Goulburn Film Group on Sunday 28 February,  Sunday May 30, Sunday August 29 and Sunday November 28
Young Film Group at Southern Cross Cinema on Thursday 27 May, Thursday 26 August, Thursday 28 November
Sunday 29 November
A feature film adaptation of the 1990 stage musical Bran Nue Dae by Jimmy Chi, the film tells the story of the coming of age of an Aboriginal Australian teenager on a road trip in the late 1960s.
Sunday 30 August Afternoon
From director Ken Loach and the award-winning team behind I, DANIEL BLAKE, comes SORRY WE MISSED YOU – a powerful exploration of the contemporary world of work, the gig economy and the challenges faced by one family trying to hold it all together.