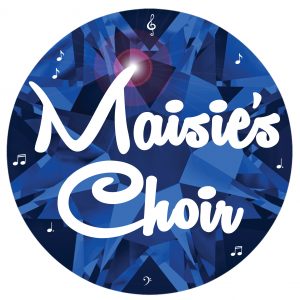 Maisie's Choir 
Get together and sing in Yass with Heather Bullock.
Maisie's Choir is a dedicated group of venerable singers who meet and perform regularly.  Maisie's Choir aims to improve health and reduce social isolation and is open to new members regardless of singing level or experience. Come join us. 
CWA Hall in Banjo Paterson Park from 10:30 to 12pm Tuesdays. Bookings essential (see below).
Maisie's Choir is a sought after group for community performances and events. Please email us to invite Maisie's Choir to perform at your next event. 
$77 (GST inclusive) for a ten-week term ($7 per session + GST).
TERM TWO Tuesday 20 April – Tuesday 22nd June

TERM THREE Tuesday 13th July – Tuesday 14 September

TERM FOUR Tuesday 5th October – Tuesday 7th December
Booking Options
Option 1: Register and pay online

Option 2: Email your details and direct pay to STA bank account.   

Southern Tablelands Arts (STARTS) Inc.  BSB: 802-101

Acc: 100078194. Please use: MC and your name as the reference. 

Option 3: Call or email us to secure your place and pay in cash on the first week of each term. 
About Maisie's Choir
Southern Tablelands Arts responded to community need for creative ageing strategies in the Yass Valley and in 2015 Maisie's Choir was born.  The members sense of community, fellowship and love of singing saw them quickly become an icon in Yass. Led by Heather Bullock the choir has an emphasis in learning and developing their singing and maintain healthy active lives.
An annual combined concert may take place each year and Maisie's regularly performs at community events and festivals.
Invite Maisie's Choir to perform at your next event.  Please email us, we'd love to hear from you.