2021 Micro Grant Recipients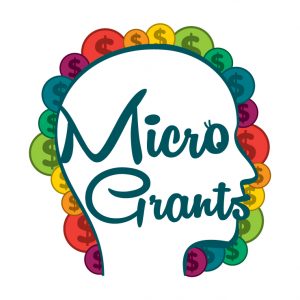 Bonnie Curtis Collaborative performance with dance and theatre. 
Camille Kersley Purchase of equipment for workshops and programs.
Liz Murphy – This Sweet Spot, an exploration and celebration of the Binalong environment through poetry, linked art & text, acrylic/multi-media images and Zines.
Deadly Del A Cultural Day with other organisations, including Pejar Land Council, focusing on an art workshop.
Freya Jobbins Custom built moveable and transportable gallery wall and small lightweight plinths for a retail outlet.
Hilltops Arts Purchase light boxes and notice board for the front of the community run Southern Cross Cinema.
Jessica Raschke Two five-hour writing workshops at Mental Gallery in Bowral.
Joe Quilter Street style art works at skate parks (Tahmoor and Bargo) in keeping with the skateboarding culture and aesthetic 
Kathryn Hartnett Recording a full length album with a local recording studio. 
Libby Wakefield Supplies and framing for a new body of work which will be exhibited at a solo show at Whitewall Art Projects.
Lieder Theatre Engage an established regional artist to create a mosaic at the entrance to the 90 year old Art Deco Lieder Theatre.
Margarita Georgiadis Produce a body of work to be exhibited at Parliament House in July 2021 to commemorate the 200 year anniversary of Greek Independence. 
Mulwaree Aboriginal Community Art workshops for the Indigenous Mother's group in the Upper Lachlan and Goulburn Region. 
Natalie Hunfalvay Participatory, therapeutic and mindful photography program for young people in Wingecarribee and Wollondilly.
Peter Schmid Purchase of additional equipment for workshops and training. 
Right to Work Enhance the wellbeing and inclusion of a group of young adults with intellectual disability through creative expression, skill development and contribution to community through an arts program.
Southern Highlands Fibre and Textiles Network Two full day workshops and talks with professional fibre artists. 
Visual Arts Society of Yass Purchase of equipment for workshops and meetings.