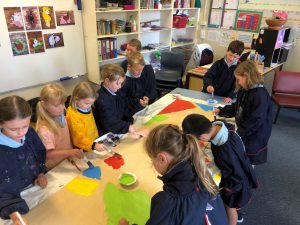 STA have a long history of delivering arts based creative workshops with organisations, schools and education providers. 
STA works with a number of local artists to provide workshops tailored made to suit learning outcomes using a variety of mediums and approaches. All our workshops incorporate an environmental philosophy to minimise waste and use sustainable materials.
STA do all the work developing content, managing artists, sourcing materials and delivery. As a not for profit organisation STA provides this service to our members for one low fee.
We pay our artist facilitators in line with NAVA recommended fees, so you can book a learning program with confidence of a professional and thoughtfully managed outcome.
For more information about workshops we can deliver for your school or organisation please contact us with your needs.