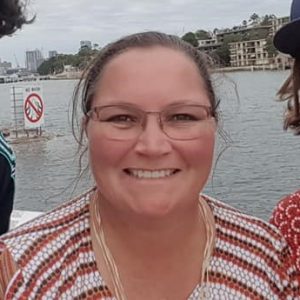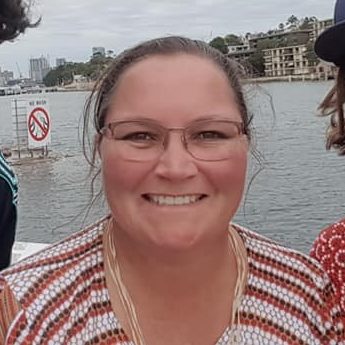 About Ronnie 
Hi my name is Veronica (Ronnie) Jordan I'm a Kalkadoon woman from Mt Isa, I have been teaching and working with my culture for a number of years. I am a proficient trainer specialising in traditional Indigenous games, traditional painting techniques, traditional coil basket weaving incl. animal and doll making and I share my expertise on bush tucker plants. I have taught Indigenous culture to a wide range of people from children to the elderly, Indigenous and non-Indigenous. This includes teaching traditional games at various schools across NSW during NAIDOC week and also at an Aboriginal women's conference in 2012. In my role as a cultural ranger I taught other Aboriginal women traditional weaving techniques which assisted them to reclaim this knowledge and reinvigorate our culture.
I am a qualified professional weaver who delivers workshops for schools, community groups, cultural organisations, festivals and to government departments. By teaching the cultural techniques it ensures the skill of weaving continues for generations to come. Workshops provide a hands-on experience empowering participants with a sense of connection, as it was designed to do hundreds of years ago.
'I would like to acknowledge all my cultural educators who have taught me both weaving and animal making, namely Aunty Jenny Dries, Aunty Julie, Clive and Markeeta Freeman, Aunty Phyllis Smith and the Tjanpi weavers who have inspired me with my animal and doll creations'
If you want to find out more about Indigenous weaving and see if Ronnie is doing a workshop near you visit Culture on the Move or follow Ronnie @culture_on_the_move.