Southern Highlands Arts Trail
#myminitrail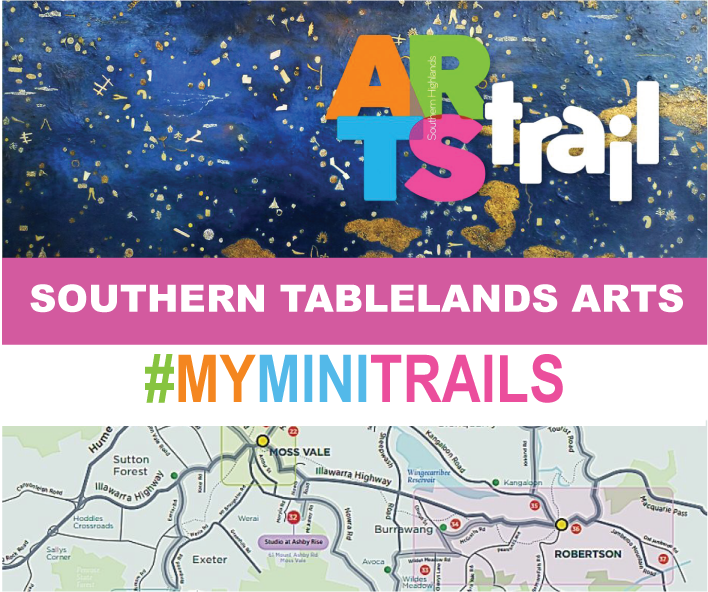 The staff and Board at STA have divided up the Southern Highlands ARTS trail with the genius support of the #myminitrail which sorts the massive event into easy sections. 
What's your #myminitrail?
For more information about the artists and studios check Southern Highlands Arts File. 
If you are anything like us you might need two days!