Lambing Flat Fellowship of Australian Writers Story Competition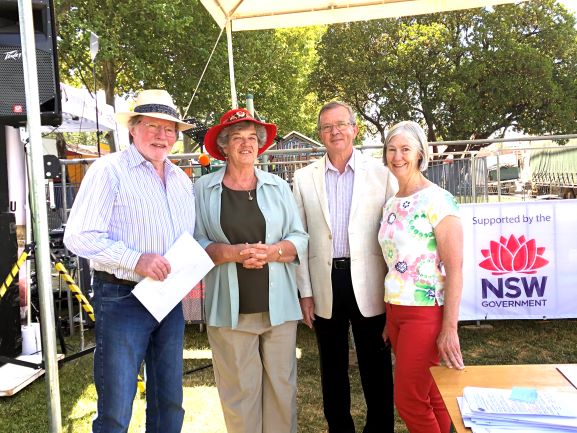 Lambing Flat Fellowship of Australian Writers Competition 2020
Are you a midnight scribbler, writing stories or poems?  Your work deserves better than to stay unread in your desk drawer!
The 38th annual Lambing Flat (Young, NSW) FAW writing competition is open to all comers both adult and school students. Writers of fiction, family history, romance or articles are invited to enter.  Especially welcome is  poetry; traditional rhyming or free verse.
There is no set theme so writers can let their fancy and pen fly.  
Adult Short Story word limit 1500 and Poetry 50 lines. Word and line limits for the various school student sections are listed on the entry form.
Separate categories for adults, senior and junior school children.
Each adult entry fee is a mere $5 with free entry for school students
Competition conditions apply. 
Closing date 16th October.
Enter Here FAW Entry Form 2020 or email lambingflatbranchfaw@hotmail.com and we will email you the entry form. See instructions at the end of this article if you are having trouble with the PDF. 
For more information contact Ted Webber 0459 707 728
Entries can be posted or emailed. All entries will be acknowledged.
Final Results, with judges' comments, will be emailed to all entrants.
The Lambing Flat Regional branch of the Fellowship of Australian Writers NSW Inc
A community based group established in the Young district since 1982. Our aim is to encourage aspiring authors to develop and expand their writing experience. Writers cross all genres and our members cover all age groups. At our monthly meetings we gather to discuss our work and learn from each other how to improve our skills. Most of our members just write for personal enjoyment but several have published works.
Apart from our yearly writing competition, we hold at least one writing workshop each year open to the public. These are very popular to the point of us having to run extra sessions to meet the demand.
How to use the Fillable PDF form:
Open the Form FAW Entry Form 2020
Download the form to your desktop.
Right click to open into adobe reader.
Fill in the form.
Save as yourstoryname.pdf
Email to lambingflatbranchfaw@hotmail.com