Spend an enticing Sunday afternoon at A Brush with Poetry.
Absorb metaphors, similes and sometimes music.
Enjoy word pictures, tall tales and pointed societal critiques.
Hear contemporary and traditional voices.
Join Binalong's long-running bimonthly poetry event in the room at Café on Queen, Binalong or join over zoom.
All welcome.
On the last Sunday of every 2nd month, 1.30 for 2pm. Free open mike. Donations appreciated.
31 Jan, 28 March, 30 May, 25 July, 26 September and 28 November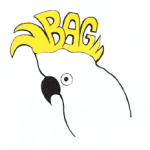 Booking essentials contact 0401 289 178 or robynsykespoet@gmail.com.
A Binalong Arts Group Inc event proudly supported by Southern Tablelands Arts