Jacqueline McBeath with Goulburn Regional Art Gallery
Monday 16 August – Sunday 29
During the residency Jacqueline will further explore notions on the importance of objects, particularly cups, in our lives and to develop work surrounding themes of memory and connection. 
Cups, humble, commonplace vessels are fundamental to our every day, they are the vessels of routine and ritual. With their use they bring nourishment, comfort, friendship and so much more.
Keep an eye on the STA social media stream for pop-up talks and workshop opportunities during the residency. 
About the Artist
Jacqueline McBeath is a Sydney based ceramic artist who finds inspiration in the everyday happenings of life and pleasure. Connecting the threads of history, culture and creativity, her work is largely autobiographical and grounded in domesticity.  Jacqueline explores themes of identity, sexuality, relationships, and contemporary domestic life through a feminist lens. Check out more of Jacqueline's work at her website.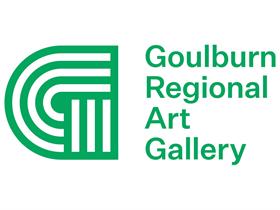 Goulburn Regional Art Gallery are the region's hub for presenting, exhibiting and collecting contemporary art. Their program is big, bold and full of ideas that will provoke conversation and connection to the work of artists. Find out more about GRAG.