2021 Artist in Residence Recipients
Six Artists working across five partner venues. Due to COVID all five sets of dates are currently being rescheduled, once confirmed these will be added into each project. 
Keep an eye on the STA social media stream for pop-up talks, performances and workshop opportunities.
Meet our Artists and discover a little about what they have planned during their residencies; 
Jacqueline McBeath with Goulburn Regional Art Gallery 
Monday 8– Sunday 21 November
Jacqueline is a ceramic artist from NSW. Inspired by the residence location in Collector Jacqueline will focus her deep research on cups as an important feature of our everyday lives. They are a beautiful vessel of routine and ritual. Their use brings nourishment, comfort, friendship, solutions and so much more. 
Monday 8 – Sunday 21 November
Vince is an emerging artist from Victoria. The mansion and grounds is the perfect place to work on their debut novel DELICT. The illustrated horror novel explores internalised homophobia, dealing with newfound disability and the inherent fear  of being known, fully and completely, by another human being. Vince will have a reading and exhibition in conjunction with the residency. 
Vonne Patiag at Southern Cross Cinema 
Monday 30 August – Sunday 12 September
Vonne is a film maker, writer and producer from NSW. He will spend the residency developing and writing 'Yellow Ranger' a  satirical play chronicling the attempts of a film production company to adapt the life of Sam Pu, Australia's only Asian bushranger, into a modern day film. 
Monday 13 – Sunday 26 September
Sally is an installation artist from NSW. She creates site specific installations through deep listening to each site. Her process involves exploring & documenting with video and photography. Exploring and researching the sites multi-layered histories, flora & fauna, past & present,  Sally will hold a public evening performance on Saturday 30 July.
James Voller at the NSW Rail Museum 
Monday 8 – Sunday 21st November
Joel and James are digital artists from Victoria. They will create work on-site using a unique system of water screen projection. The amazing spaces and artefacts at the NSW Rail Museum will inspire documentation and performance culminating in a public performance event on Saturday 30 July. 
Joel Zika at the NSW Rail Museum 
Monday 8 – Sunday 21st November
James and Joel will build original animated digital objects and create the illusion of trains moving through the rail corridor as well as abstracted projections. The size and scale of the museum is prefect for their large scale water projections.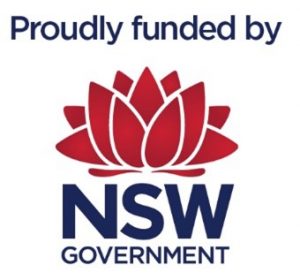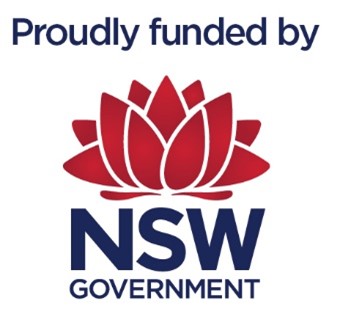 This 2021 STA AiR program is funded by the NSW Government through Arts Restart.