We work with our six contributing councils, community groups and artists to create programs and projects creating opportunities for artists, arts workers and communities to engage, connect and create.  If you are a maker or cultural organisation in our area reach out to connect with us about how we can support your next creative project or how you can get involved.
Dance for Wellbeing is therapeutic dance and movement program for people living with disability available in Goulburn and Picton. You can also participate via Zoom.
Every Friday evening on social media STA catches up with a local artist in their studio. 
Join Binalong's long-running bimonthly poetry event on the last Sunday of every second month
Be in the room or attend via ZOOM.
Spend a Sunday evening with Wombat's long-running bimonthly poetry event on the last Sunday of every second month (currently via Zoom). Free open mike event. Must be family friendly.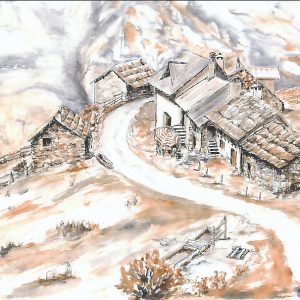 Join Kirsten Jeffcoat for an introduction to painting with watercolours.  The workshop will be held on the banks of the Wollondilly River under the trees at the Waterworks in Goulburn as part of their first ever Makers and Designers Market. 
Upcoming workshops with Hilltops Artist in Residence Louise Adams. Louise works in a variety of mediums from whimsical wire horse and figurative sculptures to vibrant, abstract acrylic paintings. Her residency in Young includes three workshops in Wire, Eco Dyed paper and Drawing.
Why not head to Young for a weekend of art for the Young Art Trail on the 20-21 March 2021.
A fun anytime project led by Al Phemister. With a few tips and a little inspiration start turning waste into art.
Freya Jobbins show you how to get inspired by unwanted materials like small plastic toys and other discarded objects to create our own sculptures.
Enter the Waste to Art exhibition and Competition. Open until the 12 September. Exhibition opens on the 28 September. 
Illuminate Wollondilly Waste to Art Exhibition and Competition, which is inspiring people to think differently about waste, litter and over consumption through creative thinking.
A joint project with History Goulburn and Goulburn Mulwaree Council. Watch out for COVID safe options in 2021 for unrealised programs.
Can arts practices help with fitness, and get us moving, connecting and progressing with our fitness journeys? Studies have shown that engaging in arts activities can have tremendous advantages for health and well-being.  
Great Southern Line Anzac Project
Three commemorative public artworks are located at the railway stations at Picton, Moss Vale and Goulburn. The artworks commemorate the war service of railway workers of the Southern Tablelands who enlisted in WW1 and returned to work on the Great Southern Line after the war.
Twenty workshop participants gathered Saturday morning at Murrumburrah's Old Court House to learn about the importance of connecting habitats for wildlife and to create artworks that reflect on the diversity of habitat 'corridors' and the wildlife using them.