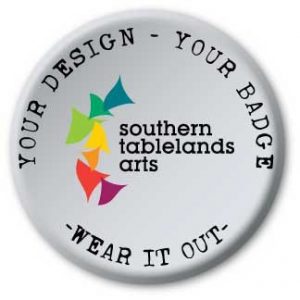 Re-emerge to Connect, with the arts. On Saturday 18 July, Mental will officially open its doors to be what it's made for: a welcoming, quality gallery, retail and exhibition space for budding, emerging and established artists. Mental is a platform for the community to connect, supported by a variety of innovative programs and events.
Its contemporary, open and flexible gallery and retail space faces Bong Bong St and is available for hire. Other opportunities include our residency program or renting a permanent, furnished studio space.
What makes Mental different? Mental actively celebrates and demonstrates that every individual and community can benefit from having the arts in their life. Our mission is to provide as much access to the arts and its benefits as possible.Uniquely, Mental is also experimental: it's here to be shaped by you and the wider community. We respond to what is most wanted and needed (especially for, but not exclusive to, younger people).
We're here to create something really special with you and for you. We're aiming to make anything achievable at Mental by providing space and support for all kinds of arts-related things: visual art, music, digital content, performance, writing and design. We'll be holding things like workshops, special events (cinema, music, performance, writing, for example), exhibitions, mentoring sessions, markets… and looking for people who want to do their own!