Celebrate nature's resilience this Summer with a focus on BUGS over 8 creative workshops. FREE creative fun for everyone to enjoy; children, teenagers, adults and families.
Over 8 sessions we will:
1. DESIGN and build a puppet or sculpture of a local insect with Steve Coupe and Sue Wallace at ImaginArta Puppet Centre
2. WRITE about their insect with Jess Raschke at MENTAL Gallery
3. RECORD people's voices reading all or elements of their stories with Sergei Netchaef at MENTAL Gallery
4. DISPLAY the works at MENTAL Gallery
DATES
11, 12, 13, 18 & 19 January 10 am to 12 noon  – 5 sessions
Design and construct with the Sydney Puppet Theatre at ImaginArta Puppet Centre, Sutton Forest
21 & 22 from January 10 am to 1 pm – 2 sessions
Write with Tanya Ford at MENTAL Gallery, Bong Bong St, Bowral
Date TBC – 1 session
Record with Sergei Netchaef at MENTAL Gallery.
Participants need to be able to come to all the sessions.
To register your interest call Sue Wallace 0438 218 217 or email spuppet@ozemail.com.au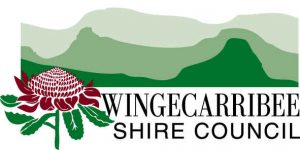 6 Feet and Up is a FREE series of creative workshops from the wonderful ImaginArta Puppet Centre, supported by Mental in Bowral, and a Social Recovery Grant from Wingecarribee Shire Council.