This week we catch up with Karen Egan as she puts the finishing touches on her joint exhibition with Penny Saxton Thoughts on the Environment at Gallery on Track.
These works are a visual comment on the state of our environment – the catastrophic bushfire, the rising sea levels. the dire state of the Great Barrier Reef and our dependence on fossil fuels. 
The lack of action from the politicians is making us a laughing stock to the rest of the world. Once we led the world with advance solar technology. Now we are embarrassed by a leader who brings lumps of coal into parliament. 
We knew as far back as the mid sixties that this damage was happening but the stranglehold that big fossil fuel industries have over the powers that be make it impossible to act effectively. 
My use of multiple images arranged often in a grid, refers to the likelihood that with the destruction of wildlife habitat, bushfires and climate change, the only way we will be able to witness aspects of our natural world will be via glass cabinets in museums and research facilities. 
You can follow Karen on Instagram to see more of her gorgeous works.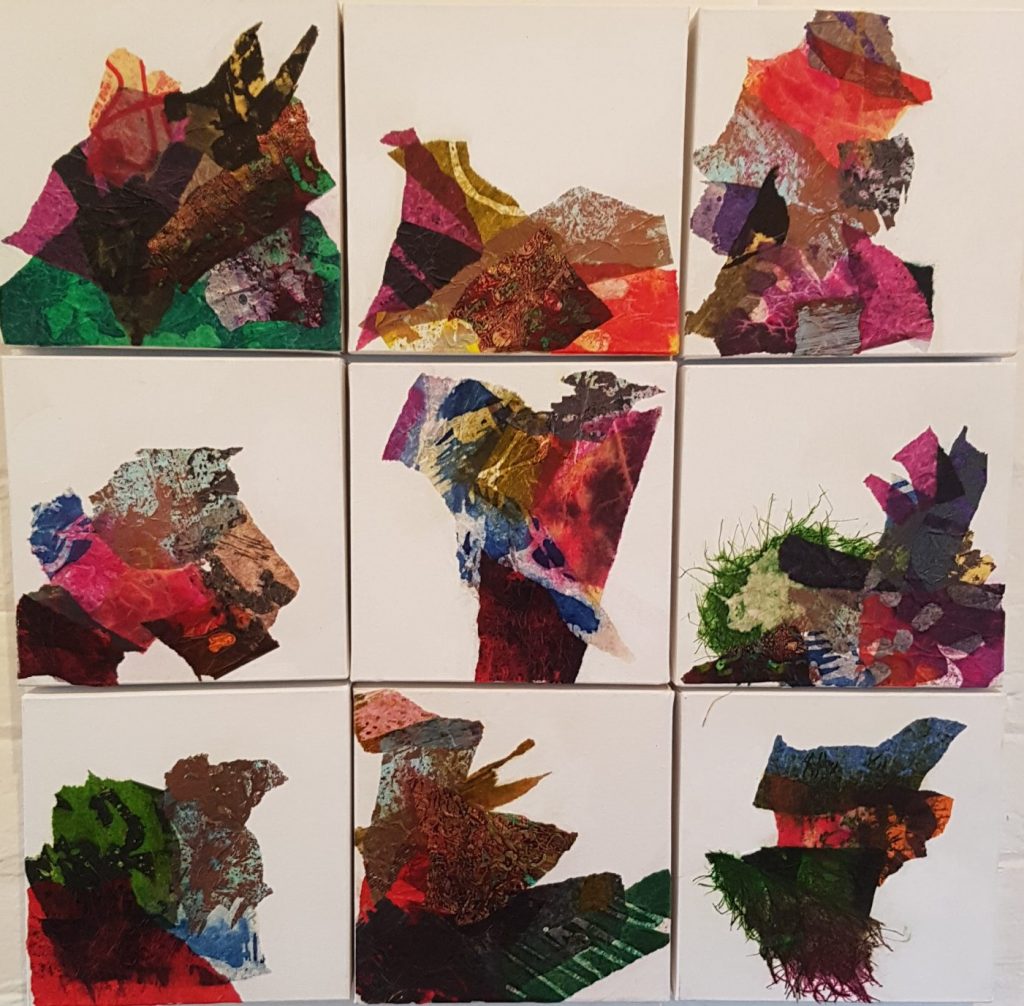 The Currawan Monster
Although the fire did not reach our place it was a constant threat lurking for days in the country behind us showering us with ash and smoke. We were prepared to defend out mudbrick home of over 35 years with all the necessary equipment – googles, masks, boots, and gloves etc lined up on the dining room table ready for action. 
The constant testing of the pumps and hoses by my husband and son was partially effective in keeping the fear at bay. I came to think of the fire was a monster taking many forms on the FIRES NEAR ME app changing into ugly or comic characters that grew in size and stature day and night. I could only imagine what it was like for those closer to the fire ground. Our world had changed -'fear' would be the new summer normal for those who dwelt in the bush and on the fringes of the cities.